Need Custom WordPress Website Design?
Sparta Web Solutions is owned and operated by a Vancouver based WordPress designer with over 15 years of software / web development experience. Our experience with Custom WordPress website design and development provides clients with flexibility in their web projects. We are highly skilled in creating new WordPress themes, or implement existing WordPress premium themes for single site and multi-site installations.
Our WordPress Services include: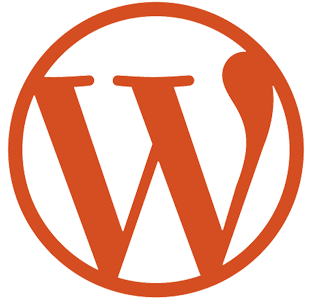 Custom WordPress website design
WordPress theme design & development
Mobile responsive coding
Website migration to WordPress CMS
WordPress multi-site installation
Plugins/Widget installation Customization
Search engine optimization (SEO)
Sitemap.xml and robots.txt creation
Social media marketing
Documentation and training
Database creation and customization
Why Use WordPress for Websites?
WordPress is the most popular and powerful free open-source publishing software that can be used as a content management system (CMS), software that makes it easy to organize and manage web content without any technical knowledge.
WordPress was originally developed in 2003 as a blogging tool and has since grown to be the largest self-hosted blogging tool in the world.
It is not just a platform to empower blogs; it can actually meet all your business needs and can incorporate a variety of other website topologies from full blown CMS systems to specific home-grown uses such as brochure sites, product micro sites, one-off shell sites and feature rich e-commerce sites. It gives you full control on your site; you can manage and add new pages to your site without any technical knowledge.
WordPress may be small in size, but due to its ease of use and cost effective development framework it enjoys a wide reaching scope. Organizations that have employed the use of WordPress now include eBay, Yahoo, Wall Street Journal, CNN, Forbes, Sony, Samsung, VW and many more.
With over 25 million websites using WordPress it is the world's most popular content management system (CMS). There are a variety of reasons for its popularity. Most notably, it offers simple administration, an incredible control over design, easy to learn, easy to manage, has a wealth of extensions and lastly has a large number of developers able to provide free WordPress themes and templates.
We love and enjoy WordPress because it is simple to install and maintain, while benefiting end-users such as you with a simple and intuitive interface.
WordPress Benefits
Ease of use
WordPress is one of the easiest content management systems to use, even for people with little to no technical abilities. The only thing you need to know is typing.
Routine tasks are made simple, such as adding new content, images, videos, and text
Plug-ins.
WordPress has an extensive selection of plug-ins that can enhance your website
Scalable
As your business grows WordPress will grow with you
No need to change platforms as your business takes off
SEO friendly platform
Out of the box WordPress has a good framework for search engines
With a few important changes by our SEO experts it's even better
Social Media
WordPress supports a variety of social media sites including Facebook, Twitter, YouTube
Support & Maintenance
WordPress is one of the few CMS systems that can be maintained, updated and kept secure by you or your staff
Integrate WordPress with Existing Website
Customers who already have an existing website can leverage WordPress designs for micro sites, events, or as their all-in-one blog solution. Our WordPress designers will ensure the transition from your existing site to your WordPress site is seamless and brand compatible.
Conversely, if you wish to have your existing site ported to WordPress our software engineers can migrate all your existing content into a fresh WordPress installation and updated design. We can also turn your existing design into wordpress theme if preferred. We have experience with HTML/XHTML to wordpress migration, Joomla to WordPress migration, and asp.net to WordPress migration.
The good news is that the move to WordPress will provide you or your staff with an intuitive interface to keep your site up-to-date without any extensive technical knowledge while allowing your organization flexibility in providing additional site features moving forward.
Custom WordPress Theme Design
If you don't own a website yet, or your website is out of date, we can design and develop custom WordPress themes or templates. All of our WordPress designs are hand-crafted and tailored specific to your brand, service and product requirements.
Have a look at our web design portfolio to see some example of our website designs.